Silicon Valley Academy
2019-2020
---
We were approached by a leading K-12 private school based in Silicon Valley, known as Silicon Valley Academy, to rebrand the insitution and redesign their website.


We worked with the board members and key executives for a few months to rebrand with a modern aesthetic but still preserving the key geometric influence and culture of the school and its curriculum. SVA is certified by the State of California and is widely recognized for teaching G.L.A.D. as its project model. A research based teaching method and unique approach for child development.

After the rebrand was approved we then translated the design to different print collatoral for events and promotion. We also directed and produced evergreen photography content of students and teachers for SVA to use on digital and social applications.

We then worked with our digital team to design the sitemap and translate that to the UI styling and UX interaction of the different pages. Then custom developing everything for desktop and mobile.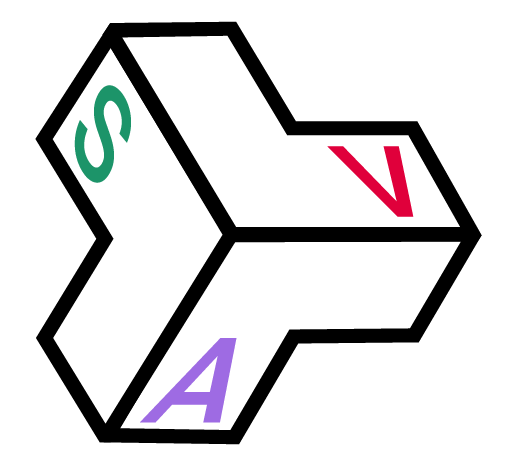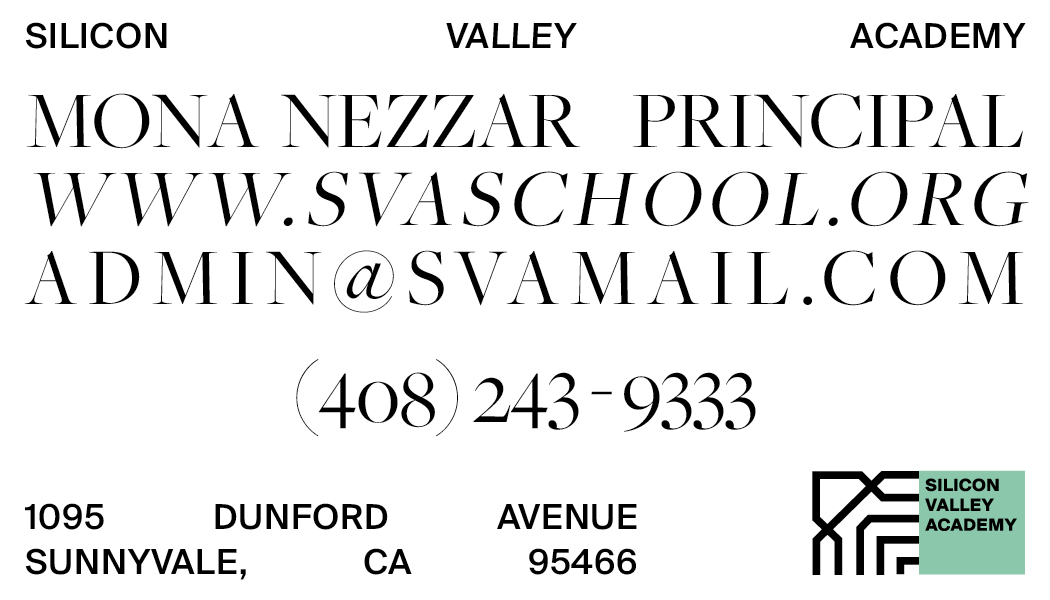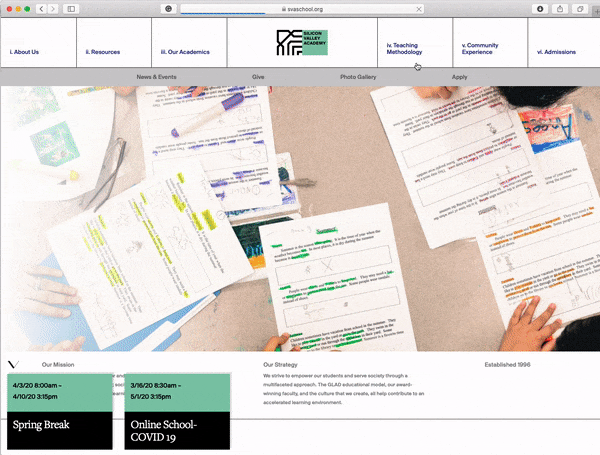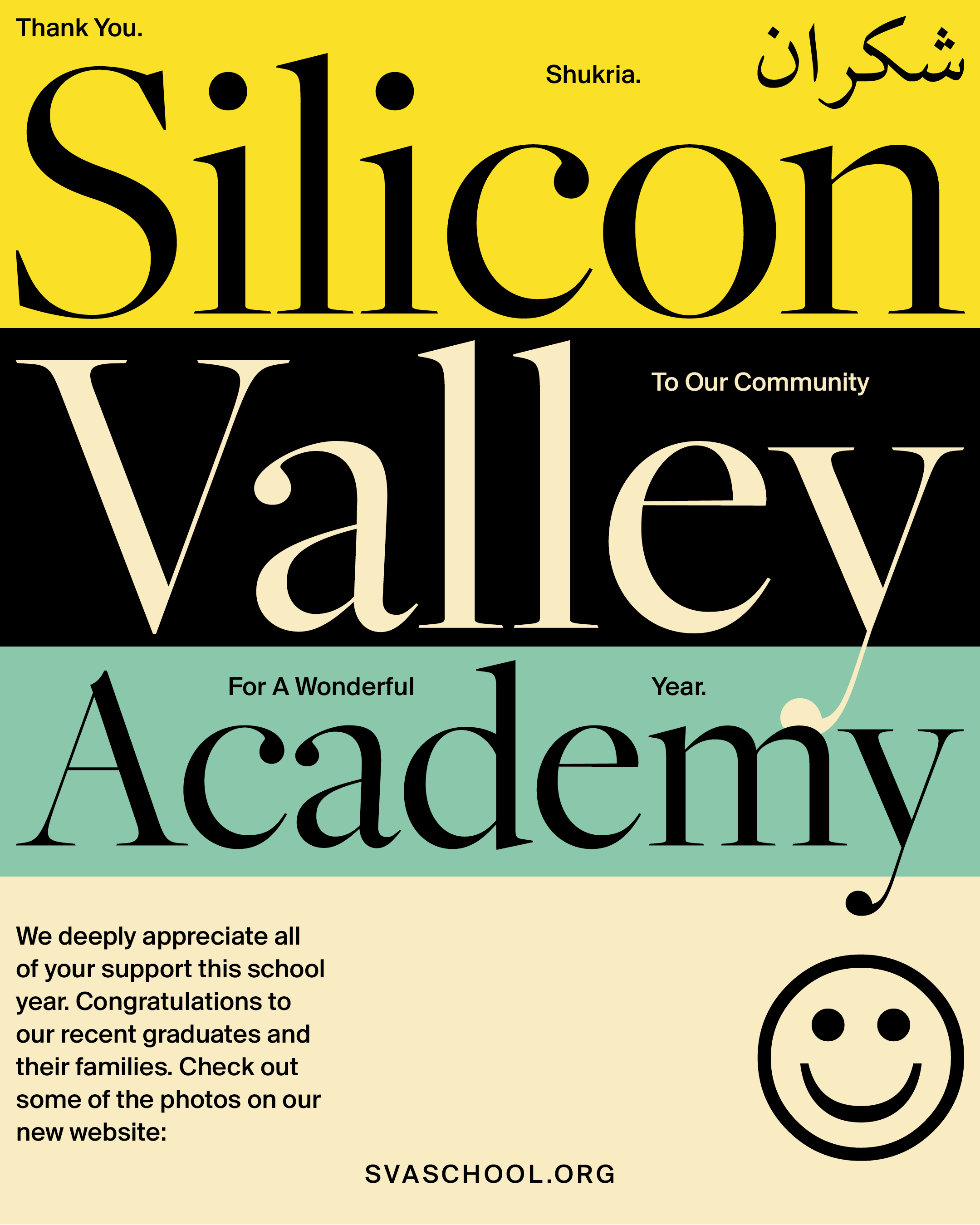 DESIGN

Ali Godil
Elise R.
Sawyer J.
CREATIVE

Ali Godil

DIGITAL

Adnan K.

PHOTOGRAPHY

Aaron Levy